I am Nando Schmidlin, a designer focusing on strategy and innovation. Having started my career in furniture design, I came to believe that a design process can be of incredible value when it is applied to more than products. With a Master of Arts in International Design Business Management and Creative Sustainability from Aalto University, Helsinki, I can contribute to a future society which is co-creative, human-scale and cosmopolitan. Recently, I have been invited to facilitate workshops and participate in panels on system innovation and circular design. Let's talk! mail@nandoschmidlin.ch
Design for Transitions
An ongoing focus of my work is what design can contribute to our future society. In my master thesis, I research the role of design from the perspective of system innovation. It is well recognised that the way we have set up our society is malfunctioning. Beyond the widespread urge of designers to do 'good', how exactly can designers influence the societal system? How can designers create compelling visions of a future society? How can such visions be translated into roadmaps and ultimately implemented?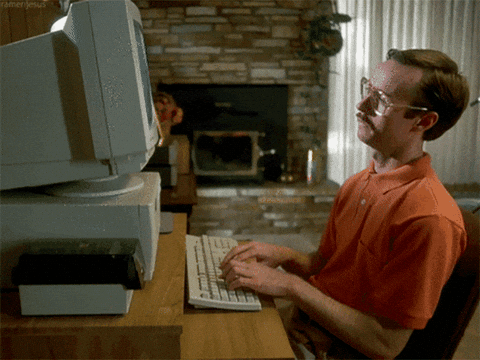 moneynotlove
Over the last years I have dedicated much love to one goal: Improving the situation of design in Switzerland. Many young design graduates struggle with the problem of an uncertain job market. The current institutions provide no clear guidelines for independent creatives, and the the creatives themselves lack a platform for exchange. moneynotlove is a community of creatives who share their knowledge and highlight the relevance of design in society.
Brand Renewal Paulig Oy
The most exciting part of my Major in Design Management was a year-long project with an industry partner. Following the latest insights on innovation, our team was diverse, with multiple nationalities and disciplines, and used an open-ended, design-led process. The five of us were briefed to adjust the brand of 'Gustav Paulig Oy', the largest Finnish coffee roaster (and Finns drink the most coffee per capita!). The brand did not reasonate with the changing coffee scene, but we soon discovered that this was rooted in structural and organisational levels. Making full use of selected design methods (including a field trip to the US - nice), we put all our love and sweat into a future roadmap for Paulig. The results are covered by a NDA, and it will to be seen how much becomes a reality in a such a big organisation. Nonetheless, being able to apply our knowledge to a real case was incredibly valuable.
Brand Strategy for MOX AG
I have for a long time collaborated with the Zurich based furniture company MOX on diverse projects. As a small company, MOX finds itself in the influence of its context, rather than dictating it. To balance online and offline sales channels, quality manufacturing and product design is tough. They managed this challenge quite well and built a loyal customer base. Together, we have sharpened their vision of the future and translated this into a brand strategy. The strategy includes very concrete recommendations for building a coherent brand, a challenge for such a small company with no big marketing department.
Online Strategy
Philip had been running Handydoktor GmbH for several years and it had grown into a mature business offering mobile phone related repair services in currently 7 cities across switzerland. He approached me with the wish to update their current identity. For a long time, their brand has been untouched. It looked outdated and was not responsive. At the very beginning it became clear that the brand values had to be better defined and that little tweaks would not be enough to differentiate the service from the strong and upcoming competitors. The first step was therefore to create a clear vision whereof the redesign of their website is only the first step. The created brand book is the outcome of that. The new brand, even though it links to the old identity in many ways, is much more modern and up to date. This requires a careful implementation, probably in parts, and this process is still ongoing.
ekonamy laboratory ware
In collaboration with Myriam Marti, we have explored the unexpected qualities of industrial mass products. With a focus on laboratory ware, we exploited their high performance for the everyday use. Their form is driven by the needs of a professional clientele, revealing a minimal and fragile aesthetic. Even though designed for specific use cases, they are incredibly multi-purpose. They silently question the colorful and styled commercial kitchen ware.
Herr Ulrich
After World War II many swiss designers seeked to help rebuilding the destroyed europe. To send their furniture as "Care Packages" to the surrounding countries, they worked with techniques of bending, folding and plugging. 'Herr Ulrich & ich' is an armoir that sees itself in the tradition of those simple but elaborated pieces
The construction with a load-bearing wrap, which is put in shape through the shelves is not only visually appealing. In just a few minutes 'Herr Ulrich & ich' is established. At the same time, the compartments remain highly flexible and adapt to any use. While folding together takes just as long, with a weight of mere 18.5 kg the armoire is easy to carry around.
Storch
The german term 'Büro machen' summarises all the office work we do for our private lives, like paying bills, sending letters, answering emails. For such work, Storch is ideal. I spent a long time searching for the smallest, but large enough area. The area has multiple purposes to accomodate the daily mess of paper, pens, laptops and cables, without being openly multi-funcitonal. It sports a fragile elegance, is mobile and light.
Storch was exhibited in Zurich and Cologne and is now part of the permanent collection of the 'Zurich Design Museum'. It is available in stores accross the globe.
Zasca
This kitchen tool sprung from a collaboation with Pius Ruppman, skilled in ceramics. Made by hand in a social institution in Ticino out of chestnut wood and white pottery.
Everything I ever did
Over the course of my creative career, I have been part of many projects. Each of them has been 'my baby' in some sense. In this archive, they all have a place, even if most of them have never grown beyond the concept stage. These projects have been created in the last 5 years, oftentimes together with other people (so they are not exclusively mine).